The Team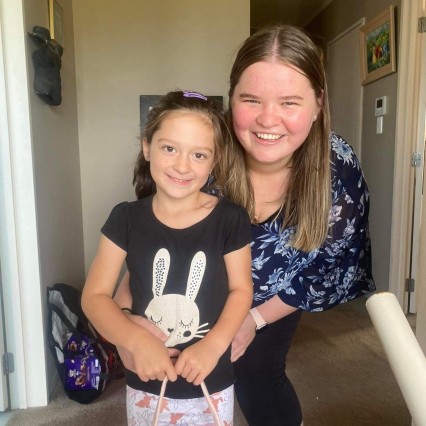 Caitlin
Caitlin is 27 years old and living in North Shore, Auckland. She currently holds a Certificate in Early Childhood & Care. She has been looking after children passionately for 9 years. Age ranging from 4 months - 16 years.
"I absolutely love my job and consider it a blessing. I strive to really get to know each child for the individual person they are and build an amazing relationship with them".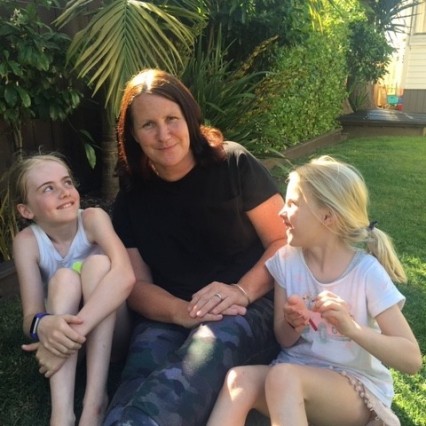 Meredith
Meredith is a Primary School Teacher, currently teaching a Year 1 class in a school in Mt Albert. She has worked with babies and young children for over 20 years, as well as having two children of her own aged 18 and 24 years. Meredith has taught and lived in London for 10 years where she travelled extensively with her family. She builds very positive relationships with all the children and families that she has looked after and this a real strength of hers.
"It takes a big heart to grow little minds"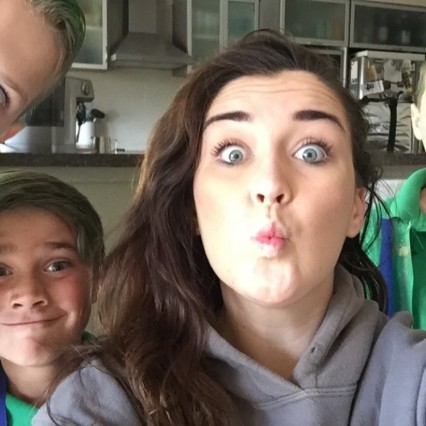 Shaylah
Shaylah has lived in Auckland for 2 years now and is a qualified registered nurse from Perth, Western Australia. She is currently a full time nanny to a 2 year old girl. She has worked as a nanny in both Australia and New Zealand with a range of ages from newborns to teenagers, as well as being a family support worker caring for children with special needs. I'm the eldest grandchild on both sides of the family and grew up surrounded by babies and kids.
"Kids make everything more fun, I love their ability to use their imagination and being able to help them grow and develop into whom ever they aspire to be"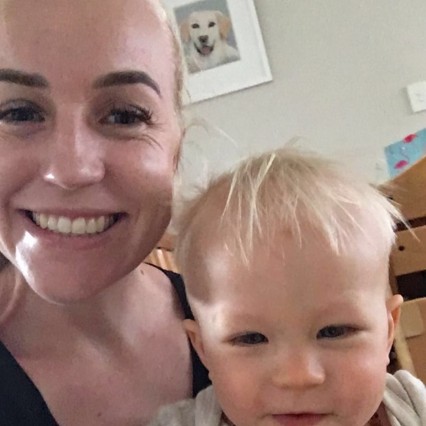 Sam
Sam is 31 and has been a nanny for over 12 years. She has experience with new borns through to early teens. Her experience includes twins, special needs, mother help roles and nanny shares. She's also a proud Mum to a delightful little boy. She enjoys getting out for adventures and exploring nature with the children in her care. She loves seeing the joy that children find from the most simplistic of things. They are always very eager to learn and explore more.
"There is simply never a dull moment when you are with children!"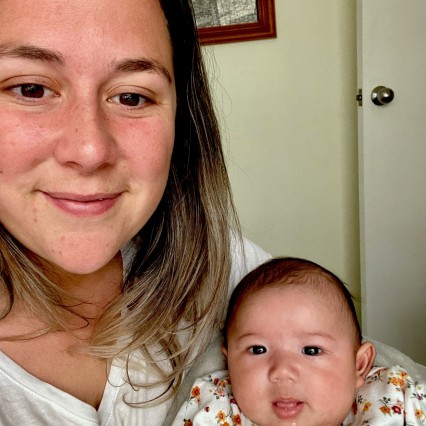 Janelle
Janelle is 28 years old & living in West Auckland. She is currently a new entrant Kaiako in the Primary sector. Janelle holds a Bachelor of Teaching in ECE. She has had over 6 years' experience working alongside Tamariki in early childhood education, which is what inspired her to become a Kaiako.
"I absolutely love my job and what I do, knowing I can make a difference in their lives is really special"
"You're off to great places! Today is your day! Your mountain is waiting so... Get on your way!" – Dr Seuss
Anthea
Anthea, is a qualified registered, first aided early childhood teacher, with 20 years experience. She has been Infant Head Teacher in a number of centres, and has a lot of experience and training with all ages of children, including very young babies, twins and triplets. She's a mother to a 14 year old. And she's currently a Psychotherapy student at AUT. She lives on the North Shore, and volunteers for Coastguard in her spare time. She absolutely loves children.

"I love spending time with them and enjoying their views on life! I would be thrilled to be able to help you out with care for yours"

"Speak to your children as if they are the wisest, kindest, most beautiful and magical humans on earth, for what they believe is what they will become."

- Brooke Hampton -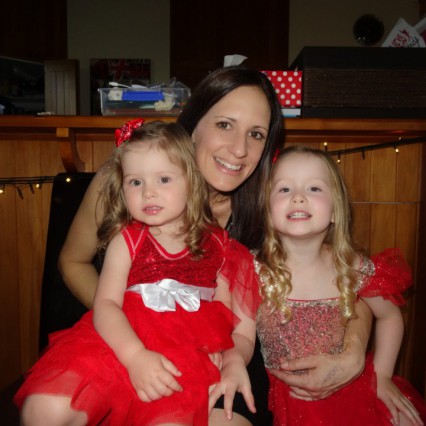 Elissa
Elissa is a 35-year- old Kiwi Nanny with 20 years experience from newborn to teenagers. Most of her experience has been with newborns to 5 years olds.
A love of travelling saw her study in Australia in 2002 and since then she's gained invaluable experience working with families in Australia, NZ and UK. She is currently Nannying for a 10month old baby boy who she just adores. Previous to this she was with the same family for 5 years. She absolutely loves her career in Nannying and the children she becomes close to. Having grown up with and around children from a very young age she believes children should be in a safe, loving but fun environment and that is the environment she strives for when with any child.
"Watching the wonder on their faces when they learn something new is such a joy and a beautiful thing to see."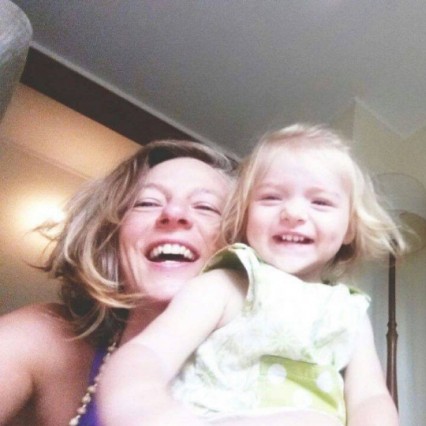 Pixie
Pixie has been a qualified, registered early childhood teacher for more than 15 years. She loves working with babies and young children in their homes, hence, after many years of teaching has now transferred her skills into professional nannying. She is energetic, friendly, and holistic in her approach and philosophy towards early childhood development.
"I believe children and babies are confident, competent learners, who are curious and intelligent. It is up to us to see who the child is at their core, and let them shine"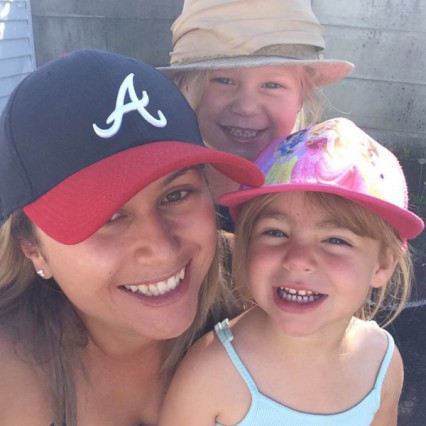 Bex
Rebecca is a qualified Nanny with over 10 years experience working with children of all ages. She has been involved in camp America, after school care sports, holiday programs, camp quality and nannying here in NZ and has also worked as a nanny for a couple of months in America. She is also a proud mother to little boy.
"I love looking after children and seeing the world through their eyes"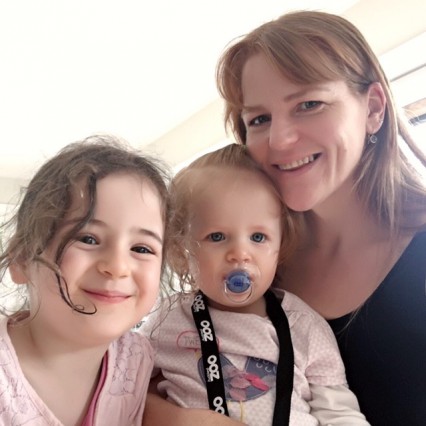 Joanna
Joanna is a qualified nanny with 23 years experience as well as mum to a teenage son. She is extremely passionate about her career working with children and is confident with all ages from newborn through to teens.
Joanna is a Nanny to two families. On family of two girls and a boy (7,4,2) and the other is for one girl (2). Joanna is caring, responsible, organised and has a great sense of humour.
"I strive to bring sparkle to each child's world"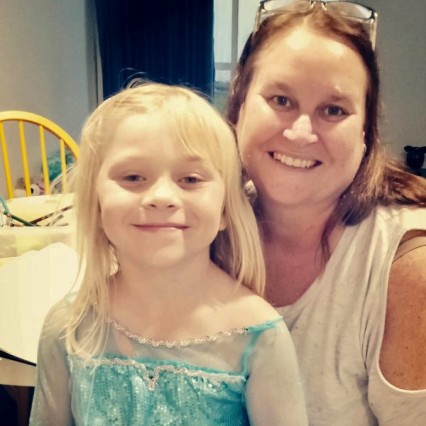 Kim H
Kim began her career in childcare 25 years ago she has had extensive experience with children of all ages. She has an NZQA level 3 certificate, extensive play centre training.
She takes great pride in providing a safe, fun and stimulating environment for the children to grow and learn.
"I have a genuine love and passion for working with children and I'm proud to be able to provide a safe, fun and stimulating environment for the children in my care. Also having good, clear and open communication is an important part of working with children and their parents."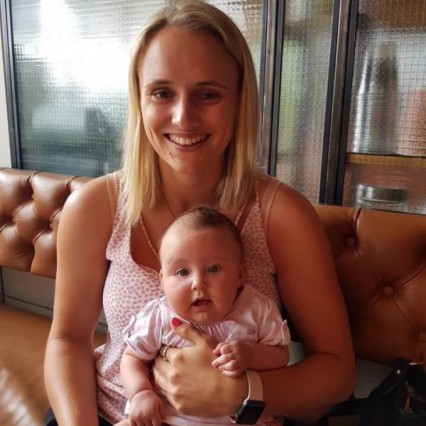 Rachael
Rachael is a 26 year old born and raised kiwi with 5 years full time nanny experience ranging from new borns to teenagers.
Rachael also has hands on experience looking after twins and children with special needs.
She takes great pride in the relationship she builds with the families and children, she also enjoys getting out in the community and exploring what the child is interested in.
"I see our role as nannies very important, as early childhood teachers we may not see the fruit of todays work but we would have seeded a lifetime of knowledge in the little children we have cared for and that brings a lot of joy to me."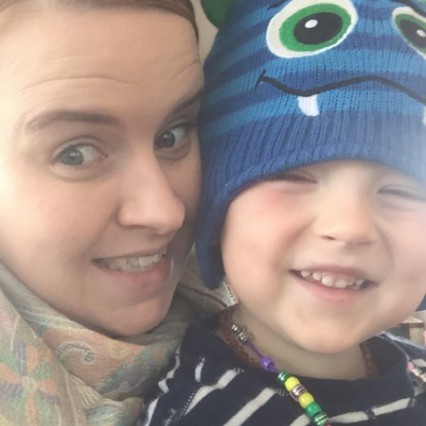 Nicola B
Nicola is a 31 year old kiwi nanny born and raised in Nelson. Nicola gained a National Nanny Certificate from Nelson Marlborough Institute of Technology in 2005 and has 12 years nannying experience with children from newborn through to teenagers, including twins and special needs.
Nicola started her nanny career in Auckland working in Remuera, Grey Lynn and Ponsonby but for the past four years her love of travelling has taken her overseas. Nicola has worked in Australia, the Middle East, the UK and Europe and has recently returned back to New Zealand.
Nicola is currently a Nanny to an 11 and 13 year old.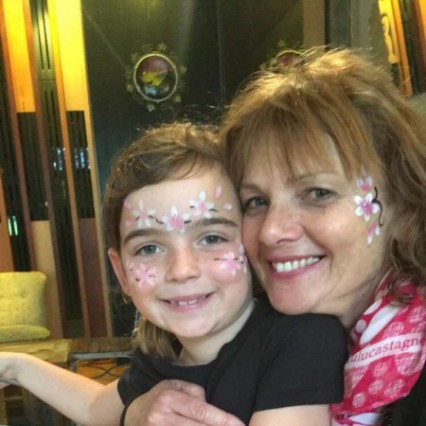 Kim T
Kim is originally from UK. She has been in NZ for 19 years. She has over 30 years experience in childcare... She has experience with multi-births, newborns & school age children.
"Always free the child's potential its magical to watch. I'm proud and love to be part of that working as a Nanny".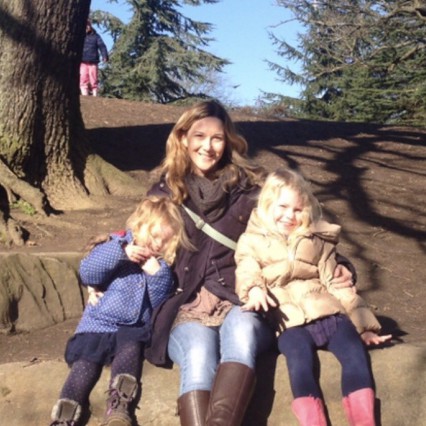 Teresa
Teresa is a Kiwi Nanny who has been living and working in London as a full-time Nanny for the past 18 years.
Her two passions are travel and children, and at times has managed to combine both. She has looked after children of all ages, from newborns to 13 years, including children with special needs.
"Looking at the world through a child's eye is magical. Watching them grow and fulfil their potential is bliss"
All Babysitters are Fully Vaccinated, CPR trained, police checked and have clean driving licenses